2018/12/4(Tue)
Singapore Orchard Cuppage Terrace Store 【Notice of the Store Closing due to the Relocation】
Due to the relocation, Hokkaido Ramen Santouka Orchard Cuppage Terrace Store
will close on 9th of December (Sun).
Thank you for your visit and support for 8 years.
The new store is scheduled to open in mid- January.
We will notify the details as soon as the opening date is decided.
*The Central Store is open as per usual, please visit the store with your family and friends.
2015/11/5(Thu)
"The popular dish from Santouka in Singapore; Cold Ramen with Seafood and Vegetables / 17 SGD"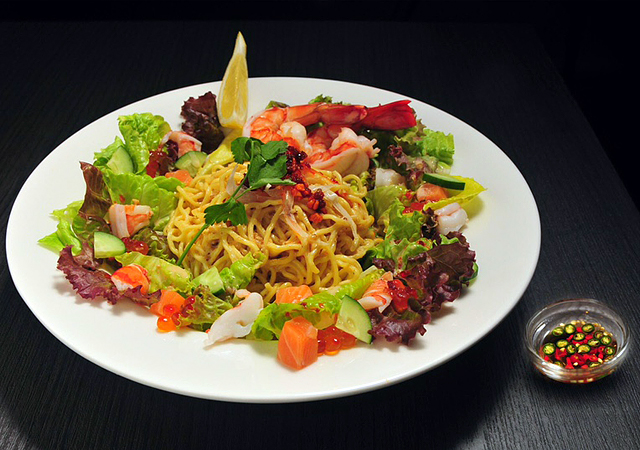 This cold seafood ramen spiced with chili is served with sesame sauce and nam pla oil.