2019/9/19(Thu)
Canada Toronto Eglinton Store was chosen for Best Ramen by 'Best of North Toronto 2019'
Hokkaido Ramen Santouka Toronto Eglinton Store was selected as the Best of Ramen by Post City Magazine and TRNTO.co in September, 2019.
Toronto has more than 40 Japanese style ramen stores and is a very competitive area.
We will strive to serve even more delicious ramen with the support of customers' smile.
We wait for your visit to Hokkaido Ramen Santouka.
https://trnto.com/best-of-north-toronto-2019-eat/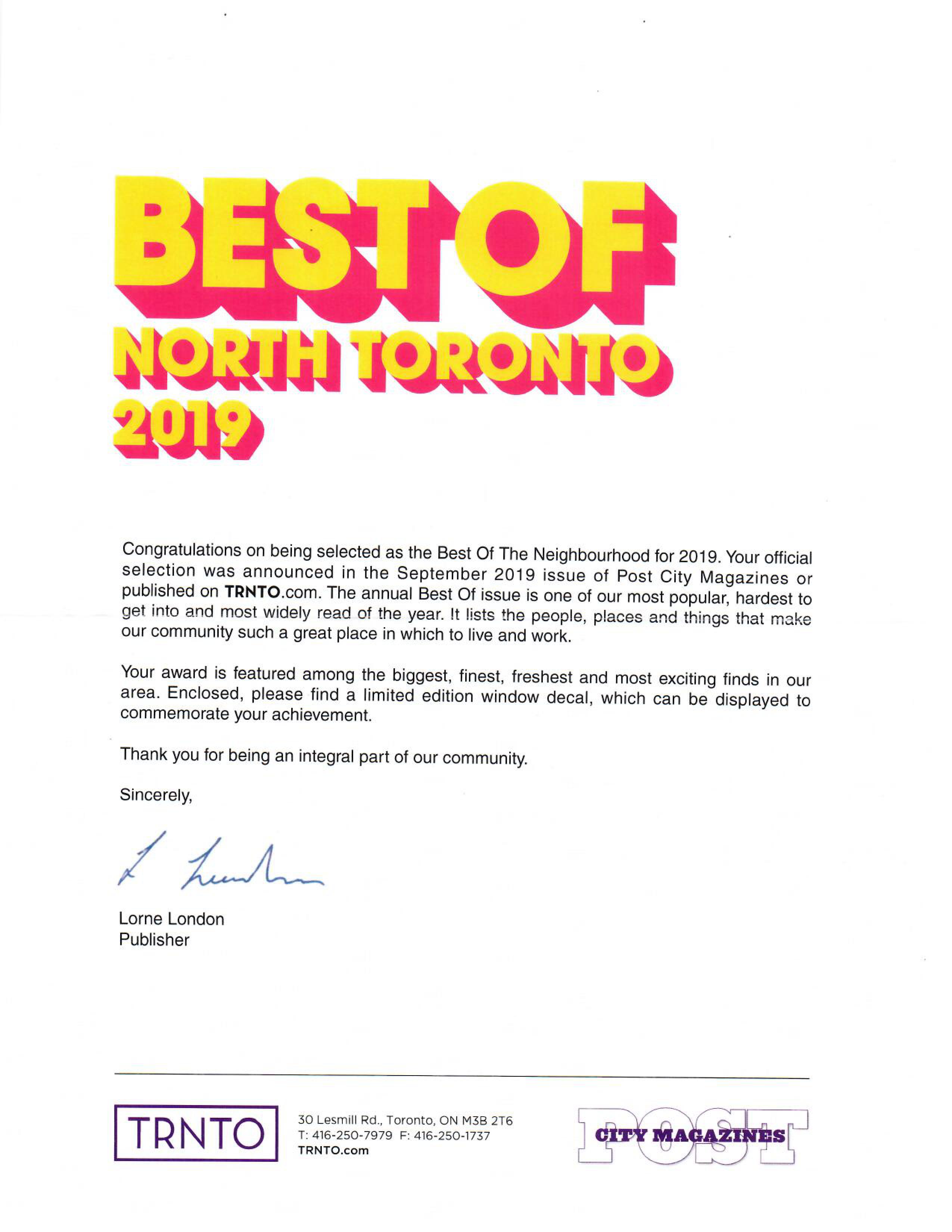 2019/2/4(Mon)
【2/1 Toronto Eglinton Store: Notice of Change in Opening Hours】
Thank you for dining at Hokkaido Ramen Santouka.
Opening hours has changed from February 1st as below;
《After》
11:30~23:00
《Before》
11:00~23:00
2018/11/26(Mon)
【10/3 (Wed) Notice of Toronto Eglinton Store Opening】
Eglington district is located 8 stations away from the 1st store of Hokkaido Ramen Santouka.
Filled with traffic of people, there are banks, restaurants, drug stores and more in the area.
Moreover, there are many Japanese sent from Japan living in the area. It is also an area of affluent neighborhood with many wealthy people.
The Toronto Light Rail (LRT) is scheduled to open in 2021 and Eglinton station is expected to be one of the major terminals in the city. Its development is highly anticipated. 
We, the staff of Hokkaido Ramen Santouka, wait for your visit to the store.
・Address: 2057 Yonge Street, Toronto, ON, Canada M4S 2A2
・Opening Hours: 11:00AM~11:00PM *11:00PM last orders
*We may change our opening hours on holidays
・Closing Days: Open 7 days a week