2015/11/2(Mon)
"Salad Ramen only available at Santouka Toronto"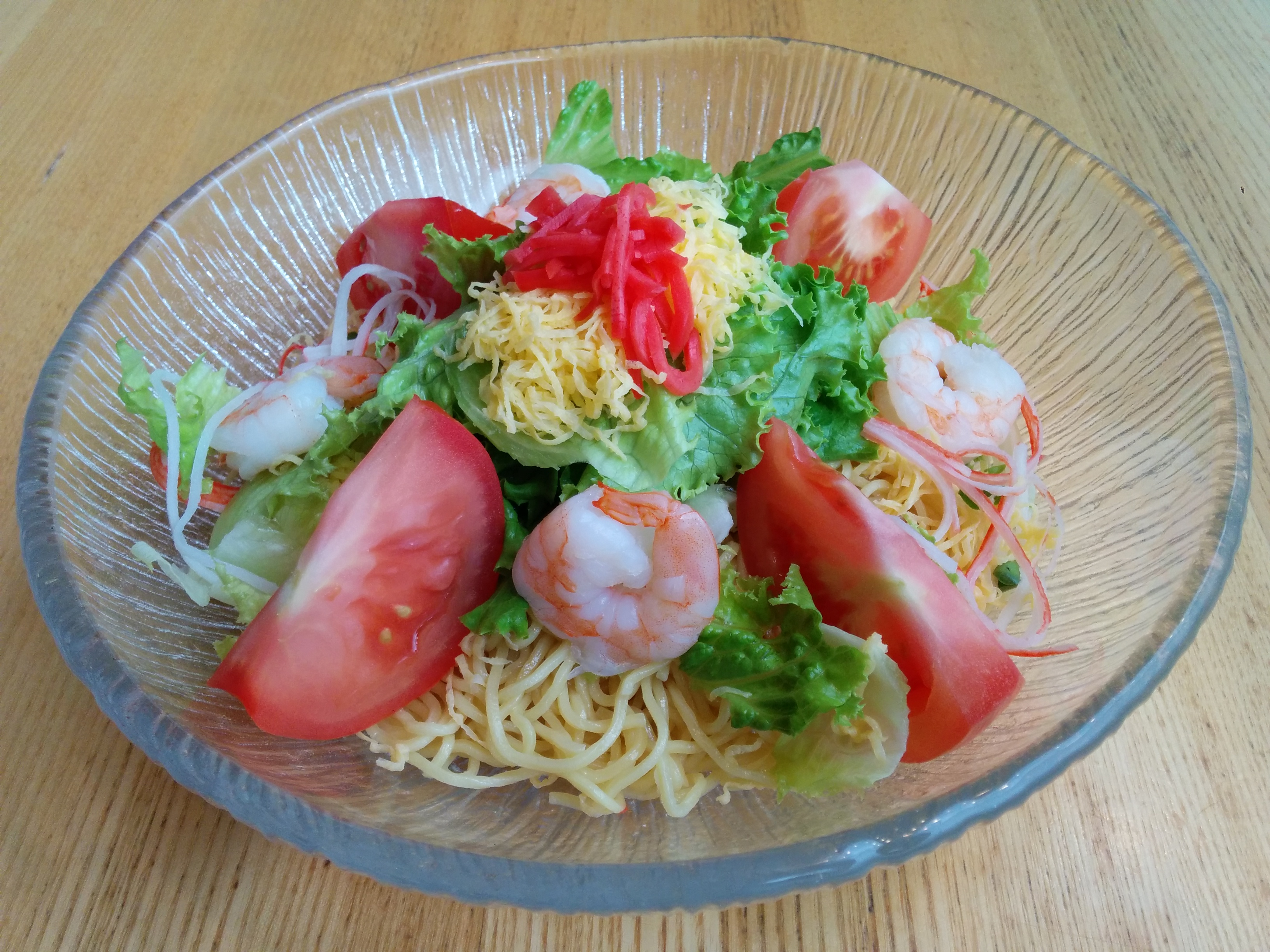 There are many vegetarian customers visiting  the store in Canada.
This menu is for customers who can eat fish but can't eat meat.
This has taste of a Japanese Cold Ramen's sweet sourness blended with a
fish stock.
You can change the shrimp to Tofu  to make the dish healthier.
Price   CAD$12.95+tax